Keeping a Garden Journal
A Garden Journal is a record of your garden's progress. It will show you your acheivements from year to year and record the changes you've made to your garden. Once it's set up you'll be able to compare each year's results and solve the problems that your garden may encounter. Use a 3-ring binder or bound notebook with at least 12 lined pages. Write with a regular pen but use a highlighter or different colour to mark anything special you want to make note of.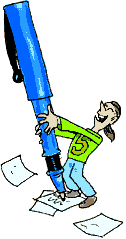 Setting up your Garden Journal:
Write a month at the top of each page.
In the right margin, write the year you start keeping the journal.
Assign 2 lines for each week in the month. For example: May has 4 weeks so you'll need 8 lines. For the busy garden months, June to August you could assign 3 lines for each month.
Use a calendar to choose 1 day during each week when you will record your entries. Write the exact date beside the right margin, in pencil, if you think you might change it.
Leave 2 or 3 lines blank between years.
When you make your entries use the highlighter or draw an arrow beside anything you want to remind yourself of the next year.
Don't forget to record how big your garden was when you started and how it's changed from year to year.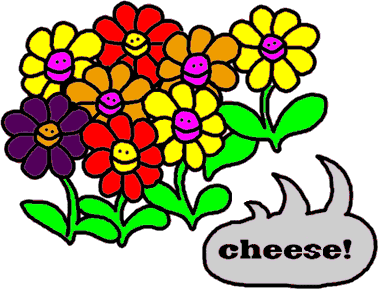 Your Journal will show you what you have done differently from year to year and how the changes affected your plants.
Take pictures of your garden as it progresses and record the date on the back of them. They will show you well you are succeeding.
Your Garden Journal will also help you create a chores calendar because you can see how long it took to complete each step of growing and maintaining your garden.
Example of a Garden Journal for the Month of May
MAY
---
2007
May 8 Soil warm and ready to till and condition. Marked out rows, made and put in markers. Hardened off seedlings.
---
May 15 Planted calendulas, cosmos, garlic chives, carrots, Pontiac and Yukon gold potatoes. Covered carrots with ½ inch (1 cm) of sawdust.
---
May 22 Had frost last night but nothing damaged. Added mulch and weeded. Rained twice this week.
---
May 29 Planted Early salad, Ultra sweet and Burpee big boy tomatoes. Added toilet paper roll collars around them. Some seeds up, cosmos and calendulas. Rained today.
---
2008
May 4 Too cool and wet to start working the soil. Made my garden plan and row markers.
---
May 11 Cool, wet spring. Soil needed a few extra days to dry. Tilled, added compost and put in markers. Hardened off seedlings.
---
May 18 Planted calendulas, cosmos, dill, Yukon gold potatoes and carrots. Added ½ inch (1 cm) of compost.
---
May 25 Added mulch. Planted Better Boy tomatoes. A warm, drier week. Noticed more birds in the garden this year.
---
That was just an example. You can alter your Journal to suit your own tastes but the basic format seems to work very well for most gardeners. You can add as many personal touches as you like as long as you keep it easy to read.